SINCE 1998
One of a Kind Restaurant Solutions.
PRO ORDER SYSTEM
The only self order system that create new sales opportunities
---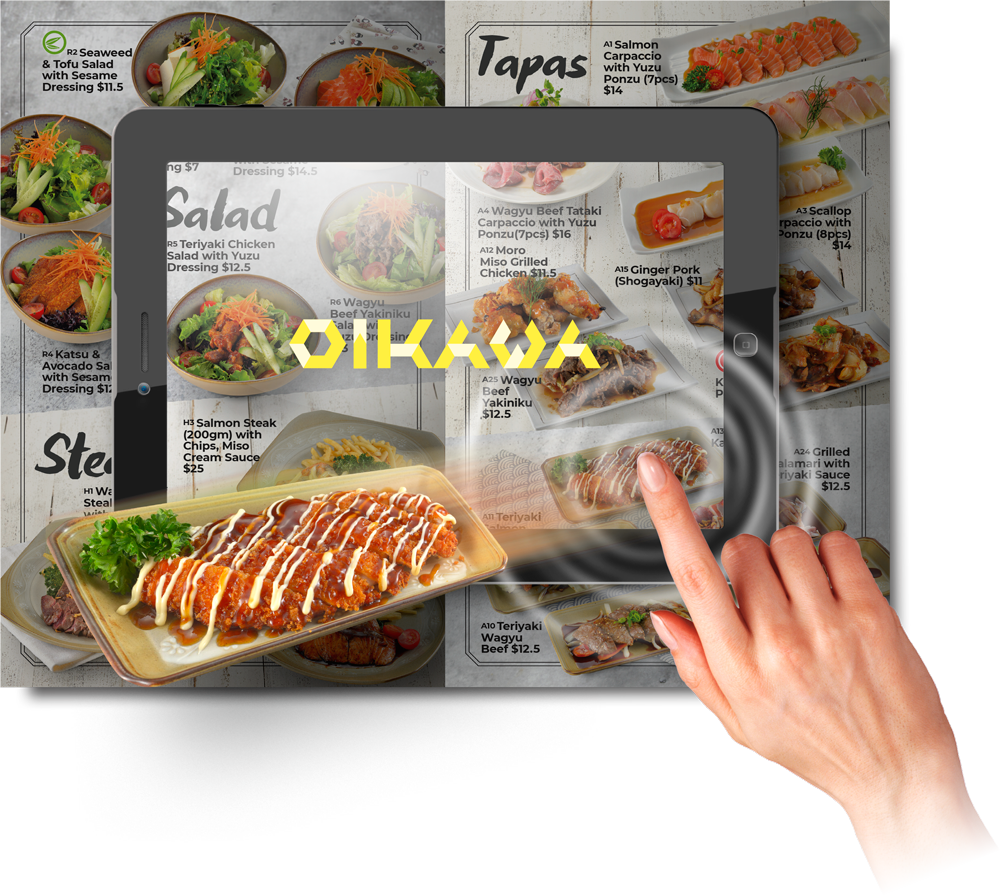 INTERACTIVE SELF ORDER
Fully interactive digital menu with graphics, where customer can directly order food items through touch screen device. Interactive Self Order attracts more sales by using high quality food images, promotion and customer branded experience.

EXPRESS SELF ORDER
Excellent choice for restaurants that are cost conscious and would like to maximise restaurant offerings. Express built system is using low cost device, will reduce your overhead costs and improve cash flows greatly. This will also reduce wait staff on stand-by significantly.
PRODUCTION POS
A paperless order to delivery process. Customer's order made through a touch screen device and order will be sent directly to kitchen monitor. Head Chef and Waiter / Hall Staff can confirm order statuses through a touch screen device. The system also display order's time when the order is placed.

EFFICENT POS
Waiter / Hall Staff takes order through a touch screen device and the order will be directly sent to a kitchen printer. Clear navigation and fast access to menu sections or categories make it very easy to use for any beginner.

ORDER ONLINE
An integrated pickup and/or delivery online ordering system with a dedicated hardware system on site (24/7), this system will definitely increase your order traffic and sales. Customer's order will produce order docket for your Chef to prepare. You can update the order statuses through the portal so customer can be notified when their order is ready.
Built for Restaurant Professionals to maximise order to delivery time, reduce costs and boost profit.
INCENTIVE MARKETING
No. 1 marketing automation that generate loyal customers and referrals


REWARD POINT
Rewarding your customer is easy! You can manage your customer's points each time when they dine at your store. The VIPGUEST Reward Point will keep track of your customer's spending and growing your customer base with reward points. Customer can also check their points anytime 24/7.

E-VOUCHER
VIPGUEST E Vouchers reduce your distribution and printing cost. Customer can receive the E Voucher via email, which they can redeem at the store simply by scanning the QR code provided.

E-DIRECT SMS
Want to get in touch with your customer instantly? VIPGUEST Direct SMS service can simply do that. From informing your customer of any promotion that you have, to personal birthday wishes, Direct SMS can deliver your custom message directly to your customer instantly.

E-DIRECT MAIL
We can maintain and target specific marketing campaign such as Birthday promotion, seasonal promotions and/or special event. The most versatile marketing channel and has a high success rate. We can work with you to customise your email marketing to suits your need.
Marketing Tools that Boost Brand Experience & Customer Satisfaction.
VISUAL BRANDING
High quality call-to-action photography and branding












LEADING FOOD PHOTOGRAPHY & BRANDING DESIGN
On-location photo shoot in your studio or restaurant kitchen. we understand the needs of the food presentation and styling. Our photography draw out ever aspect of your authentic dish resulting crisp images and high quality call-to-action photos to help increase your sales and brand awareness.
Top Selling Food Photography and We're really Good at it.
ABOUT OIKAWA
Oikawa was established in 1998. We offer creative ordering system, incentive marketing and branding. Oikawa Creative deliver world class quality production with prompt Japanese Omotenashi's customer service. We understand the importance of brand, hence we've helped many restaurants build their brand using latest technology and design.
TECHNOLOGY PARTNERS
GOOGLE, AMAZON, TELSTRA, OPTUS, VODAFONE

OIKAWA RESTAURANT SPECIALIST PTY LTD (SINCE 1998)
428 HARRIS ST, ULTIMO NSW 2007